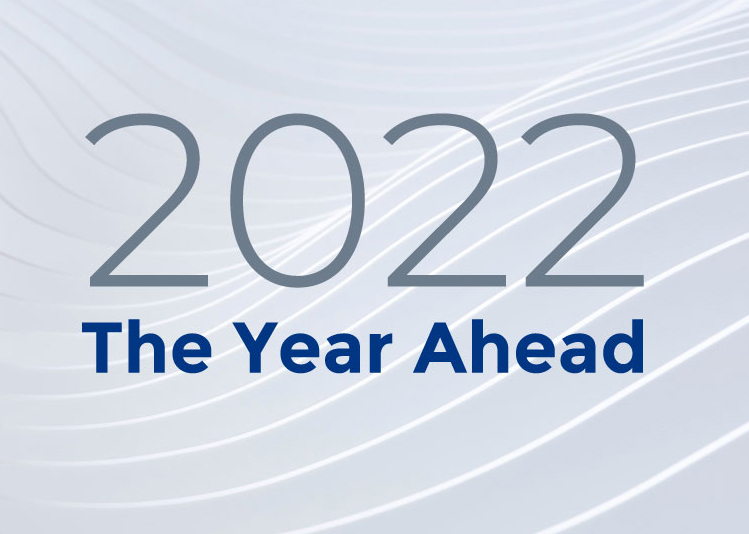 2022 - The Year Ahead
Albert Einstein once said, "the moment you stop accepting challenges is the moment you stop moving forwards!".

For those of us working in Hospitality, the combination of the Pandemic and Brexit has delivered turbulence as never seen before! The challenges just seem to keep on coming with no sign of a slowdown.

The recent new trade rules and red tape that have just come into effect (resulting from Brexit) in the last few weeks are already impacting, and looks to cause additional delays and added cost to imports and exports and that's on top of food and wage inflation, which is being amplified by staffing shortages across the UK as a whole. Nowhere are these shortages felt more keenly than in Hospitality.

And, just as we thought things were easing, Omicron has taken centre stage. The drop in anticipated Christmas trade has left many establishments with significant and devastating holes in their recovery projections and festive trading plans.

The impact has also been felt across support services that are all part of the bigger supply chain. For example, our own business is ware washing whether that be glassware, crockery or cutlery. We 'live it' and 'breathe it' and Brexit and Covid has meant that we too have needed to embrace fresh thinking and innovation as to how we can help support you, our customers in new and different ways that can make a real difference to your business….

For us, innovation has been anchored in delivering the essentials – every customer expects, and deserves clean plates, glasses and cutlery – it's a vital, component on the journey to success. And making sure products and service are delivered on time, and when you need them, is crucial to us.

Why is this important? As labour pools continue to shrink – we know the value of letting your kitchen equipment do the heavy lifting and thereby removing some of the demand on staff – and some of the cost too!

By having the right equipment, (specified and installed in the right way), not only can you reduce the need for more staff but more importantly, it helps you to put your existing staff on the front line and stay open and meet demand, which may just make all the difference to your business.

Our customers tell us that one well specified ware washing machine has the same value as one team member in the kitchen. That is a big saving right now and can make all the difference in meeting demand and keeping customers happy.

And it's not all bad news as we enter a New Year. We are seeing pent up demand with consumers eager to get out and enjoy their lives and that includes eating out! A new report by TWC* (published 2.12.21) shows that four months after full lockdown ended in July 2021, 83% of the nation had visited a hospitality establishment in November – that's higher than the proportion saying that they had visited a supermarket, at 80%.

People want to get out and enjoy their lives and they are happy to spend on doing so – as has been proven by the trading period July to end September where the UK economy rose by over 1%. Let's all work together to ensure the year ahead is one of positivity and growth.

We believe we can build back better! Out of adversity comes opportunity and that's how we, at Classeq, like to consider the year ahead.

Check out our range and service or give one of our friendly team a call – they will be delighted to help and give you guidance and support. Furthermore, we have an unrivalled network of distributors across the UK who are on hand to support, install and give fantastic service to our customers.

Visit our products section for full details on our range. We're always happy to help you select the right machine for your needs, for support and advice complete the online form or call us on 01889 272338.