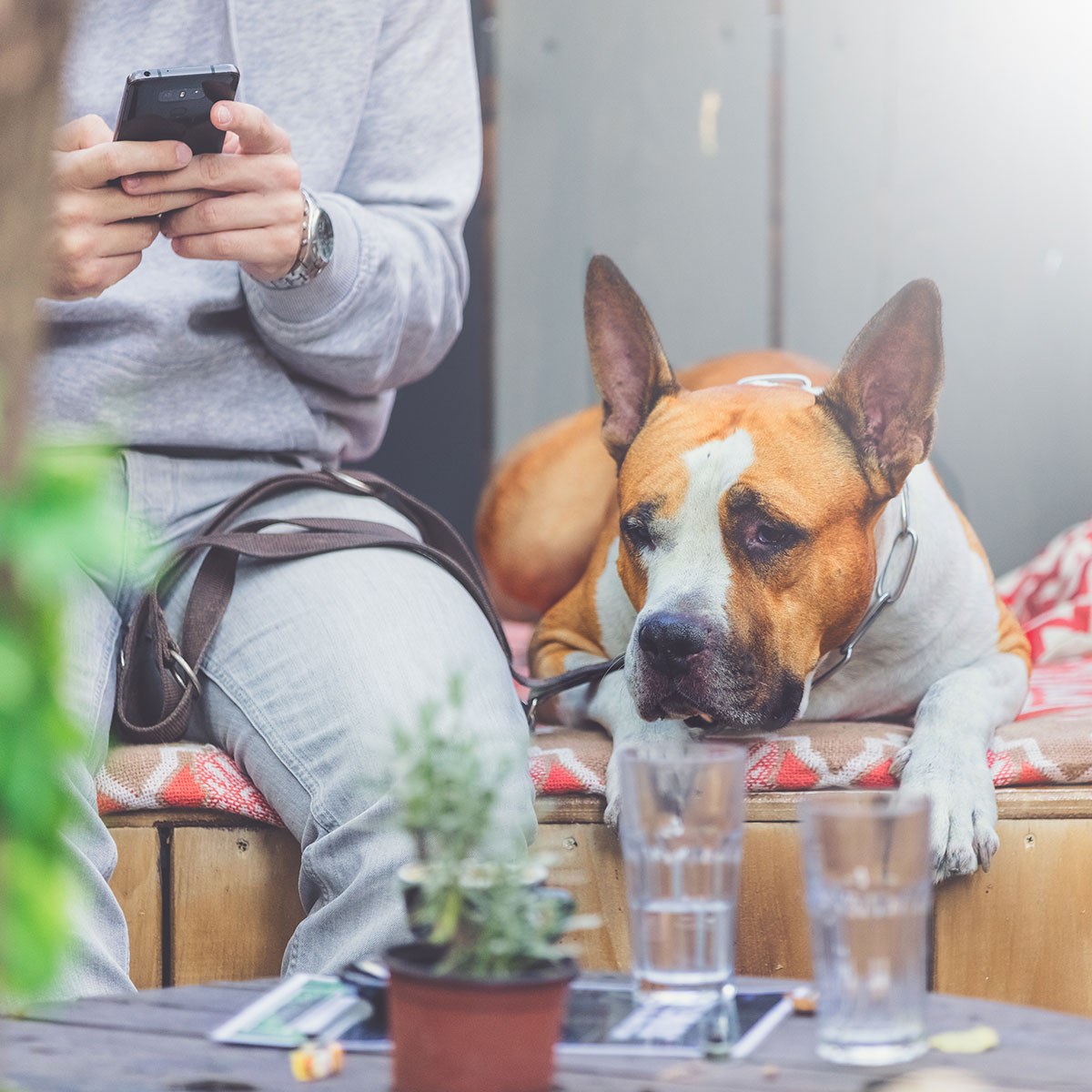 Industry Trends to look out for in 2024
After a challenging few years, the hospitality industry has been forced to adapt to some pretty big changes.
Most of these new trends and changes enabled us to improve guest experience.
But as we head towards 2024, change remains a constant with new technology advances, and Gen-z entering the hospitality industry as both an employee and a customer.
Here are some key industry trends to watch out for in 2024.
Key trends for 2024
Technology
The pandemic saw a sharp rise in the use of technology in the hospitality industry which in turn has improved customer experience and satisfaction. In a recent study, 41% of hospitality businesses claim their business is performing better due to investments to improve operations.
Here's how things could look in the tech/hospitality arena as we move into 2024
The Internet of Thing

IoT (The Internet of Things) refers to multiple devices being connected to one another and sharing information.
This was tapped into early by the hospitality industry, and continues to grow. An example from the hotel industry would be occupancy sensors that tell housekeeping when a room is vacated ready to be cleaned. This also allows for energy saving opportunities and increased sustainability. Restaurants are implementing IoT through things such as smart scanners for inventory management and reducing waste which is enabling them to improve their efficiency and overall operations. The IoT is something that distributors and operators should look out for in the near future as a way of improving sustainability and efficiency.
Virtual Reality
Another area of technology continuing to grow is the use of virtual reality. It's not uncommon for customers to search online or social media to view an establishment before they book - particularly for larger venues or events.
VR tours on websites allow them to experience this. VR is a really useful tool in event planning to be able to show the different set up options for a space without physically having to do it each time, or expecting a client to use their imaginations. This will be a great addition for the wedding and party industry, so caterers of large events should be on the lookout for how to leverage this technology to improve the customer booking experience and manage expectations.
Personalisation
There is a growing trend in customer expectations for a personalised service. The use of technology to deliver targeted data about customer behaviour is helping to assist the hospitality industry in meeting this trend.
Personalisation can be capitalised on at all points of contact with a customer from booking, through to ordering, and settling the bill. It can also be used as an effective tool for upselling by targeting your customers' specific needs.
Personalisation can be simple things though. Remembering a customer's favourite drink or in the case of a distributor - operator relationship, notification that informs an operator when maintenance checks and services are due on their equipment.
Personalisation is an important factor in brand loyalty. 91% of people are more likely to choose "brands who recognize, remember, and provide them with relevant offers and recommendations."
Personal dining experiences are also becoming popularised. Small groups dining with personal chefs, catering to more private and tailored experiences appear to be an ongoing trend, whether as part of a celebration of a more personal way of enjoying the experience. Having a small group eat at a chef's cooking station, for example, is quickly becoming more common in restaurants with some restaurants only bookable for small groups to dine with the chef.
Increased expectations
The hospitality industry has been unable to escape rising costs and the subsequent rising rates of our services, the customers' expectation has risen in accordance. This also means that competition is becoming fiercer. With Google reviews, TrustPilot and other online review platforms becoming the go-to for discerning customers, establishments are under pressure to put their best food forward every single day.
These increased expectations mean an increased quality in operations. Machinery and equipment that can enable teams to perform at their best. Clean and efficient operations, and a happy and motivated customer service team. This pressure will no doubt be felt by establishments across the globe as they look for ways to improve their offering to meet the demands of the savvy customers of 2024.
Hybrid Spaces

The rise of people working remotely and travelling for 'bleisure' means that restaurants and food establishments need to offer hybrid spaces adaptable for work and play.

Good coffee and Wifi are a minimum requirement, but are there other ways to meet the demands of the hybrid worker?

Perhaps multi-purpose areas that can be used for remote working or delivering conferences and presentations. Or desk setups that allow workers to plug in and play whilst in your venue, going from day to night (business - pleasure). This flexibility will become expected from hospitality establishments as hybrid working structures become even more common. Operators have an opportunity to cater to this market by offering 'working lunch' menus, loyalty schemes and even 'bring a co-worker' offer.

Pets
53% of UK adults have a pet, with 29% of those pets being dogs. 36% of these pets were acquired during or after the pandemic. That's 4.1 million dogs purchased in the last three years. The huge increase in the pet market has had an impact on the hospitality industry. As consumer behaviour changes to accommodate their new furry friend, hospitality have had to adapt to become pet friendly.
Many restaurants and cafes that are dog friendly now offer 'puppuccinos', or doggy ice-cream. But with a quarter of people refusing to travel without their dog, hospitality is going above and beyond being pet friendly, so this is something we should keep in mind.
Reward Schemes & Membership
48% of UK customers think hospitality industries should improve their reward schemes. Often schemes are based on collecting points. But millennials want instant gratification. Offers such as a free drink when you recommend a friend are far more appealing than collecting points.
Subscriptions or cinema membership schemes have seen a huge rise in recent years, and whilst the traditional business model of delivering goods monthly might not work for the hospitality industry, it can be adapted through membership or loyalty schemes to create a guaranteed revenue. Many emerging trends become permanent expectations for customers. Investments now can improve your bottom line and increase your market share in the future. The hospitality industry may have had uncertain times, but one thing's for sure is that the industry is going to thrive in coming years if leaders are willing to adapt.

---

At Classeq, we are passionate about the growth and success of the hospitality sector. That's why we are committed to providing you with content that explores every juncture of the hospitality journey from the distribution of catering equipment right through to the patron's plate.
If there is a topic you'd like us to explore further, do let us know. Otherwise, view our full content library here, or speak to a member of the team today . Whether it's a new machine you need, or technical support, our team is ready to assist.

---

External sources
Engineered for ambition
Personalisation in the hospitality industry
Travel trends 2022
PDSA Animal wellbeing report
https://www.linkedin.com/pulse/millennials-i-want-now-generation-oreoluwatoni-omotesho/