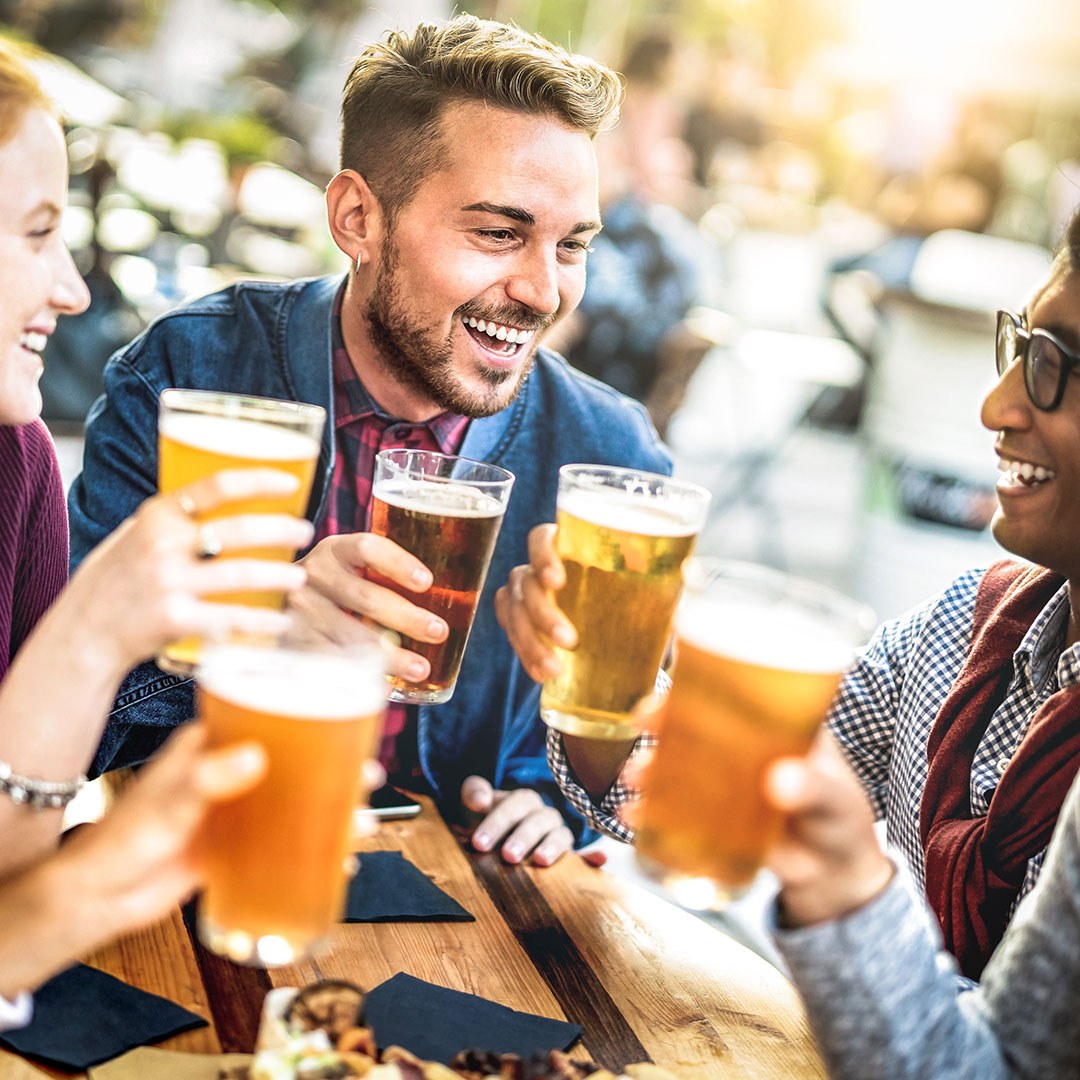 Time to double down for the Summer wave.
The summer holidays are upon us, we're getting ready for another seasonal wave: the influx of footfall that comes with the summer holidays. More families, more children and generally, busier hospitality venues across the UK.
As hospitality operators, you'll need to be prepared. With many UK schools already on holiday and the rest due to break up in less than two weeks, now is the time to make sure things are ready for action once the crowds arrive.
The kitchen environment is full of systems, equipment and machinery that require regular TLC.
The sinks, cooking utensils, Glasswashers, Dishwashers, Cookers, and refrigeration units will all need checking to ensure that they are ready for busy services. Upgrading, sterilising, and servicing that equipment can put business owners in the best possible position to manage the summer holiday influx with ease and peace of mind.
How can we all help to manage the extra load with the preparatory steps to get hospitality businesses up to speed and ready to go for the summer season.

What to be aware of before the summer wave

Tip-top equipment

The Summer is here, and it's a time of year that hospitality businesses need to count on their kitchen and bar equipment.
So, can you rely on your equipment? Does your equipment need a service or an upgrade? Often, equipment and systems aren't reviewed or updated as often as they should be. But with regular support from suppliers and distributors, we can help ensure that you stay ahead of the game, achieve more and be able to better manage busy periods with more functional kitchens and equipment.
If extra or spare parts are needed quickly, the advantage of partnering with a brand like Classeq is the availability and lead-time we can offer. UK suppliers have that edge in being able to respond and deliver quickly. For example, Classeq can deliver most new products and parts, next working day, depending on location. This can be a great weight off a business owners mind.

Rising costs and shortages
The Caterer has commented on food and drink supply predictions for the summer, with the impact of inflation, increased demand and local availability all playing their part in the summer forecast.
Egg supply, as we know, was impacted by avian flu. While vegetables were impacted by an uncharacteristically cold start to the year, we should expect to see shortages and higher prices in root vegetables, but also fresh and frozen veg. Not just due to the cold weather, but because of ongoing labour shortages in the farming sector.
We should also expect to see a continuation of higher prices for beef and lamb, especially beef around the summertime when demand for the most popular cuts begins to peak due to barbeque season. Hospitality businesses can begin to prepare for these potential shortages of cost increases by diversifying their offerings.
Is it an opportunity to test new menus or stick with the tried and tested to get through the busy periods.
Different operators will take different approaches, the main thing is making the right decision for their own business and knowing the costs, margins and potential challenges.

Tech and automation
Hospitality Net expects tech and automation to become 'the way we do things' in the hospitality sector as early as this year. While we've already experienced a rise in automation and digitisation within operations and servicing, Summer 2023 could see an increase in our reliability on automation.
As more tech-savvy generations and customers enter the consumer base, hospitality businesses must start to consider increasing their investment in technology and automation, adopting more contactless services that could potentially save costs on staff in the long term, and create a more seamless and personalised experience for their customers.
To prepare for this increased adoption, hospitality businesses should be sure their data collection and processing methods are up to date, and the correct technology is in place ready to manage a higher demand. Operators will specifically need to take note of footfall and perhaps a heightened expectation for tech and automation across the summer.
During the summer holidays as footfall increases and larger parties are out and about spending, automation could make servicing that much easier for businesses and the staff, helping to improve the efficiency of business at every juncture of the supply chain.

Family-friendly
Families are a big part of the summer wave. As the 6 weeks break from school sees parents with young children eager to venture out of the house to entertain (and feed) their children, hospitality businesses should prepare for the extra custom.
If a hospitality business, is evaluating how to engage better with families, offering more outdoor space and activities, child-friendly menus, and baby friendly facilities can all make a difference when it comes to satisfying the wider, and even younger customer base.

Consider additional support staff
Many hospitality businesses need additional support staff during seasonal periods, so ensure they are on-boarded and trained up well in advance of the busier period. The summer peak can be fraught with emergencies and the need for quicker turnarounds, so it's important that staff are up to speed on how to best deal with those rather than learning on the job!
Businesses could end up with more problems and unhappier customers if staff aren't sure how to navigate unprecedented situations or challenges that arise. They need to ensure staff are well versed on how to best support your customers. Maybe now is the time to consider the benefits of an apprentice within your business.
Having said all that, Summer is here (we hope) and as we always do, enjoy it while it lasts. It's a great time of the year for people to be out and about and we all want our customers to have a great summer.
While no-one knows what the summer of '24 will bring (apart from a Euros and Olympics that may boost trade) it's important to learn from every summer season and begin planning for next year.
Could your summer learnings help you with the next seasonal wave over the Christmas period? Could your business adapt to the new technological wave and require updates for next year. Is it worth considering taking on apprentices to support you business in the future.
There's a lot to learn. But in the meantime, have a great summer everyone.

–

At Classeq, we are passionate about the growth and success of the hospitality sector. That's why we are committed to providing you with content that explores every juncture of the hospitality journey from the distribution of catering equipment right through to the patron's plate.
If there is a topic, you'd like us to explore further, do let us know. Otherwise, view our full content library here, or speak to a member of the team today . Whether it's a new machine you need, or technical support, our team is ready to assist.

----------

External Sources:
Deloitte
Hotel Management
The Caterer
Hospitality Net
Restaurant
Classeq.co.uk