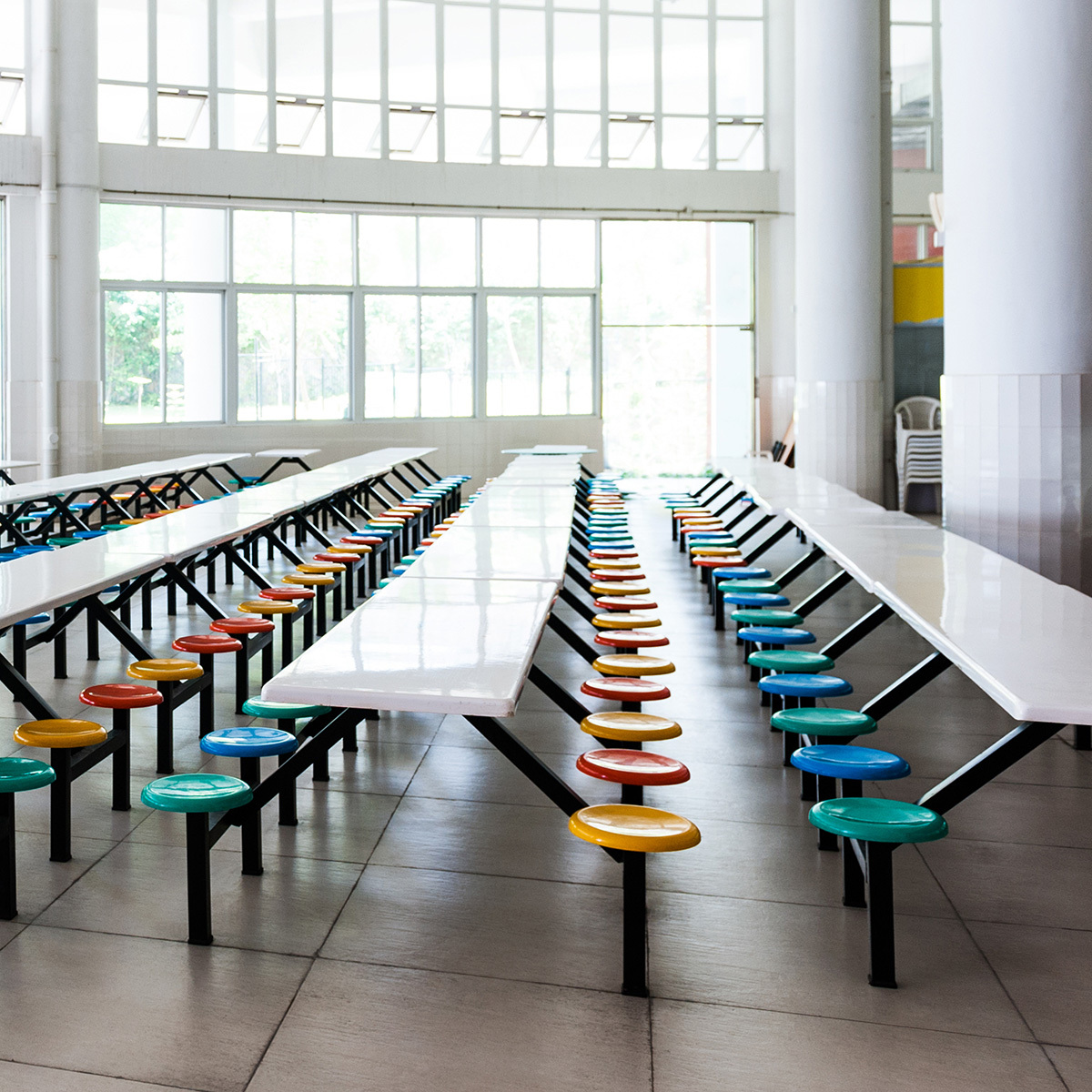 Schools out for the Summer. Is your kitchen prepared?
With 6-10 weeks of vacant education facilities, the summer break is an opportune time for schools, colleges and universities to refresh, refurbish, and review their catering facilities. Whether updating warewashing equipment, improving kitchen operations, or carrying out any refurbishment or servicing requirements.

Classeq can be your number one supporter throughout, to make the process more efficient, productive and profitable.

We'll help you find the most suitable equipment for your education customer's needs, and also identify areas for improvement. We'll then make sure everything is delivered and installed in good time for a new start to the school year in September.

Here's some 'good-to-know' insights into the Classeq range.

Time for a refresh?

The education calendar is drawing to a close for another year. The summer closure is a great time for your education customers to replace and service equipment, refurbish their kitchen facilities, or review their existing operations for optimal logistics once the new term commences.

If plans are afoot to review and replace equipment during the summer break, our expert and experienced team can lend a helping hand. Whether that's advice and guidance through a site survey, warewashing equipment upgrades, or servicing and maintenance on existing Classeq equipment.

Even if the summer of 2023 isn't the right time for your customers, it's a great time to propose plans to factor in any replacement machinery or servicing into next year's school, college, or university budget. You may want to book a site survey ahead of time to ensure you get the full benefit of the expertise and experience on offer from our team. Let's get ahead of the game to support your customers.
How we can help you

We'll support you with site visits in-person, to talk you through the right Classeq solution for the education setting in question.

We'll measure-up, check the power source, waste and water connections, wash volumes, and review the existing set up for maximum productivity, and ease of operations. We'll then recommend the most efficient solution to cope with the busiest of lunchtime service.

From compact to high volume, we'll work closely with you to help identify the best warewasher for your customers specific requirements. From a 350mm basket glasswasher to a 500mm basket Undercounter Dishwasher or Glasswasher to a high-volume Pass Through machine with tabling, our range covers all potential needs. From a small nursery to a city University.

We're confident there is the perfect machine for your customer's education setting. Why not explore the full range here.

A perfect partner for distributors to the education sector
The simplicity and robustness of Classeq's warewashing machines makes us your perfect partner when distributing to any education setting.With large volumes passing through the equipment, as well as different staff interacting with them, our warewashers have the simplicity, stability and rigor to withstand a busy and demanding school, college or university kitchen.

Plus, there is no need to wait around for months, or even weeks for your machinery to arrive. We are 'Made in Britain' and proud to offer, next working day delivery.* We can support you to get your customers new warewashing equipment installed all in good time after placing your order. Ready for a new term.

What's more, with a nationwide network of service technicians, our customer service extends beyond the initial purchase. Our teams are on hand to respond and deal with queries quickly and efficiently. If new parts or maintenance calls are required, you can depend on our team to respond rapidly.
Quality and longevity

You probably have a few questions. Will an Undercounter machine cope with the demands of a school, college or university kitchen, or should your customer consider a Pass Through?

Perhaps the P500 would be the perfect fit as the new term kicks off? You can find out more here. The Pass Through is extremely versatile and supports the demands of a busy kitchen in a larger education setting. It's also configurable to the specific needs and space - so can be configured to fit into a corner space or straight through operations.

It's not just the great quality of our warewashing equipment you get with a Classeq warewasher. You can depend on us for servicing and maintenance, be assured of the warewasher's reliability and of course be confident of availability. We're proud to offer all this.

So, we're here to support you in looking after your education customers. And, even if your customers aren't making changes this summer, feel free to reach out to our team. We'd be happy to discuss future support and discuss any other needs you may have.

We're here to support everyone in our distributor network.