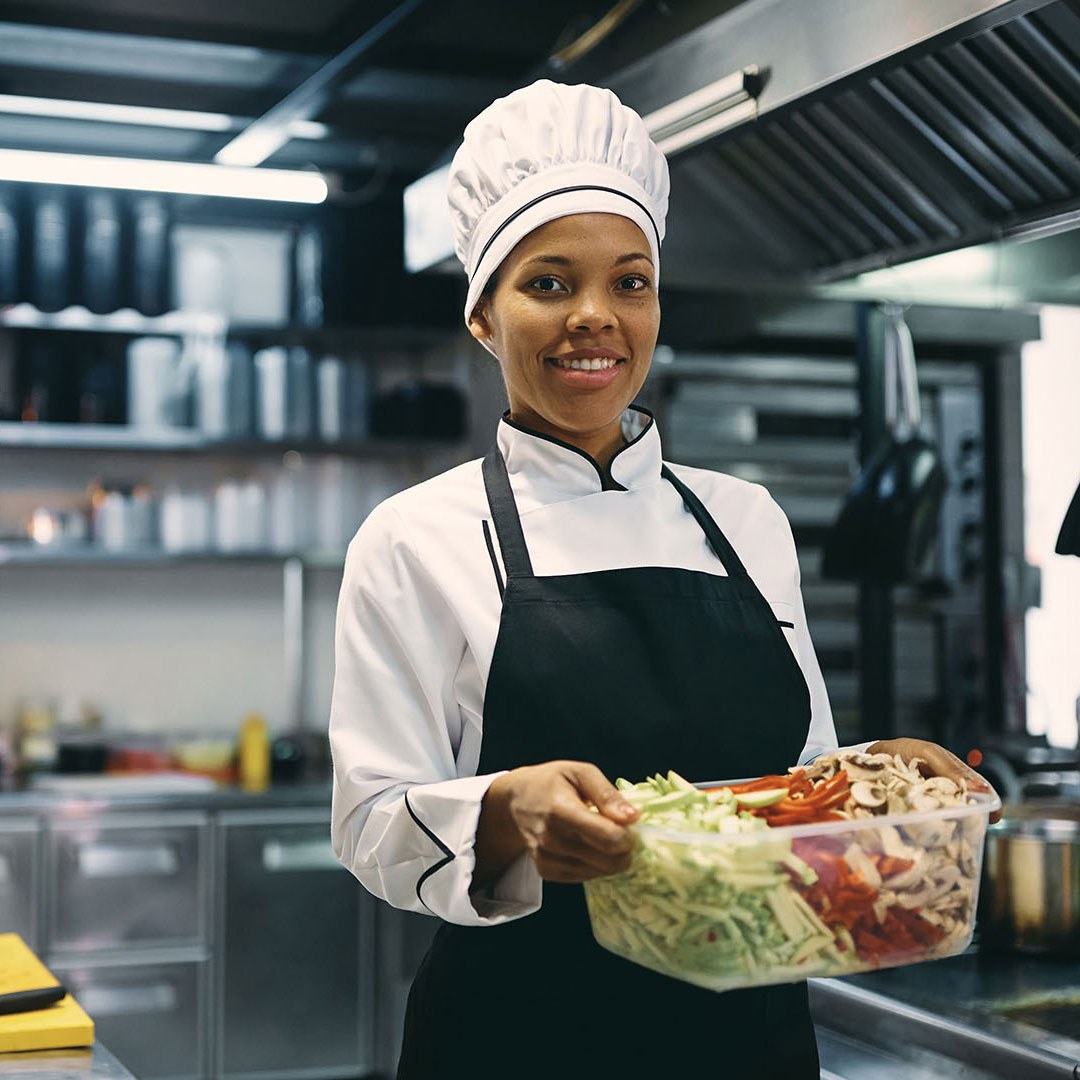 Career progression opportunities in the hospitality and catering sector.
The hospitality industry is growing and diversifying year on year.
Now is an exciting time to break into this evolving industry and explore the career opportunities and professional development available. With several sectors including catering, hotelier management, and customer service, the opportunities extend to include a range of skills and a diverse choice of careers.
First, let's refresh ourselves on the variety of hospitality and catering divisions & venues:
Hotels
Restaurants
Pubs / Bars / Nightclubs
Contract Catering
Membership Clubs
Holiday Parks
Visitor Attractions
Events
Travel Services
Hospitality Services, to name a few.
Within these divisions you could explore career progression for commercial hospitality outlets, such as pubs and restaurants, or even transfer those skills into other businesses such as stadiums, football clubs, distribution and sales, or hospitals and schools.


Career Progression in the Hospitality Sect
The hospitality sector is one of the world's fastest growing employment sectors, with a wide range of roles and career paths available.
It's a great industry to start at ground level, such as in an apprenticeship role, and work your way up to senior management. Your career trajectory might start at the front desk, progressing to Guest Relations Manager, to Director of Operations, and then General Manager.
Hospitality careers can be extremely varied. Whether you work for a large corporate or a smaller family run business, hospitality skills can be taken into multiple roles.
Whilst most roles in the hospitality sector are customer facing and require a high level of customer service skills, there are career opportunities behind the scenes too, such as kitchen management, marketing and finance, even sales roles.


Career Progression in the Catering Sector
The first thing that comes to mind when we think about jobs in the catering sector is usually that of a chef, or kitchen assistant. But this is a high-flying and exciting sector to work in even if you have no culinary skills.
Jobs can be front-of-house, serving customers, supporting the chef and his team in the kitchen environment, or even behind the scenes designing menus. Catering services are also in huge demand. Whether that's a seven-course fine dining meal, a graze table, street food stall, or as I'm sure we've all seen, a pizza truck for a wedding/party.
Catering doesn't just have to be in the kitchen though.
Other roles include event planning and management so depending on your skill set, you could pursue these roles even in a corporate company. For example, you might oversee sourcing food and beverages, marketing them, and indeed selling them for a larger scale company such as a football club or hotel chain.
Careers can start as a F&B (Food and Beverage) Coordinator, progressing to a F&B Catering and Events Manager, and then Director of F&B.
Event managers can start as event coordinators or assistants and progress to becoming senior event managers. This career path is an excellent choice in the industry if you enjoy working in a fast-paced, dynamic environment and have excellent organisational and communication skills. Event managers are responsible for organising and managing anything from conferences, weddings, to trade shows.



Skills required for working in the hospitality and catering sector
Working in the hospitality sector is highly rewarding and fulfilling. A fast-paced environment where every day is varied, and the opportunity to work with such a diverse mix of people, it's no wonder the sector is still attracting new talent.
But such varied and demanding roles require an equally varied and demanding skill set. If you want to work in the hospitality and catering sector and see career progression the following skills are essential:
Friendly and people centered
Great customer service skills
Ability to work flexibly
Be confident and personable
Work as a team
Great communication skills
Excellent time management
Organised
Language skills are also a huge bonus in this field and could help you progress your career further, giving you an edge over other candidates.
Hospitality and catering qualifications

Experience will get you a long way in hotel management and catering jobs. But qualifications may help you get there quicker. Whether as a route to entry or courses to do to add further strings to your bow.
There are several degrees relevant to this industry and are widely available at several universities:
Business Management Degree
Events Management Degree
Hospitality Degree
Travel & Tourism Degree
Food & Beverages Degree
Culinary Arts Management Degree
If you want to expand your knowledge or specialise in certain areas there are specialist courses available too, such as coffee courses and alcohol courses - even cocktail making!
As we explored in a previous blog, apprenticeships are also a great avenue for exploration if you are considering career progression in the hospitality and catering industry. This is - and will likely always be - an exciting and thriving industry, bringing rewarding career progression to those who choose to pursue a career path here. There are many online resources that will outline how you can take your first or next steps into the hospitality sector. So, is it time for you to step forward?

–

At Classeq, we are passionate about the growth and success of the hospitality sector. That's why we are committed to providing you with content that explores every juncture of the hospitality journey from the distribution of catering equipment right through to the patron's plate.


If there is a topic you'd like us to explore further, do let us know. Otherwise, view our full content library here, or speak to a member of the team today . Whether it's a new machine you need, or technical support, our team is ready to assist.


----------


External Sources:


Check-a-Salary: Hospitality Manager Salary