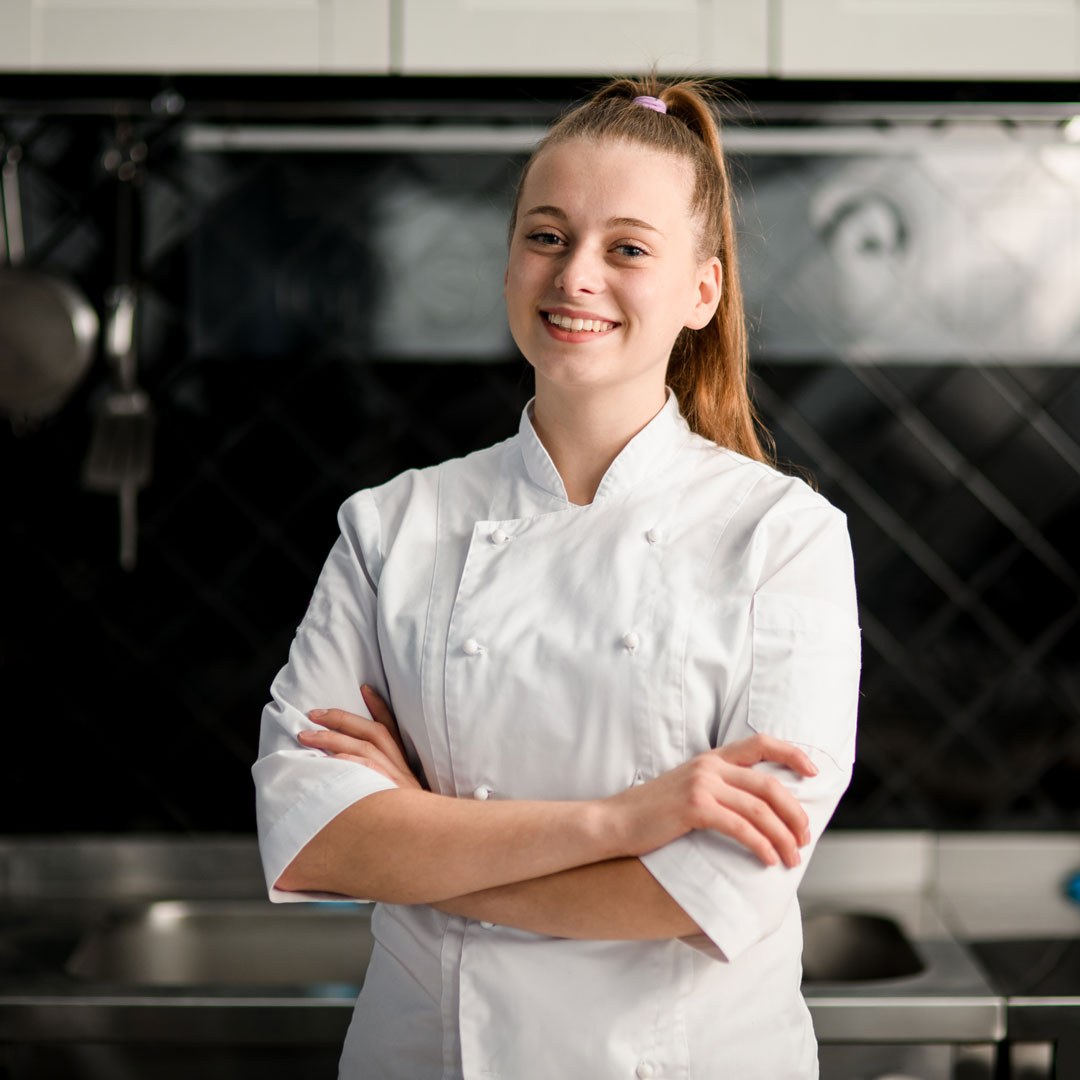 Working with, Nurturing and Retaining Apprentices and Gen-Z staff
The aftermath of the pandemic and the current cost of living crisis have created some uncertainty within the hospitality sector. There is also a skill and labour shortage in the industry that needs to be filled. With hospitality being one of the world's fastest growing employment sectors, and Gen-Z being the largest living generation, the two could be a perfect match.
Hospitality is a vibrant and diverse sector with lots of learning and career opportunities; supply chain management, people management, marketing, F&B coordinator, event management. There is a lot to offer the new workforce generation.
What Gen-Z want from a Job:
They're the youngest employees in the workforce, but they're changing the way we work. Perhaps having watched the 'live to work' mentality of previous generations and subsequent burn out, Gen-Z have different priorities when it comes to their careers. They are a tech savvy, socially moral, and inclusive generation.
Generally, they want to work hard, earn good money, have stability, and be able to see clear career progression. But 73% of Gen-Z also want flexibility and a good work life balance, so they can pursue other interests and sideline businesses.
Placing a value on individuality and creativity and a desire to work for an organisation where they can be themselves, 73% believe self-expression leads to a happier, healthy life.
Gen-Z are looking for experience and fulfilment in their job roles, and the opportunity to make a difference. They are extremely environmentally and socially conscious and will seek to work with organisations whose purpose and values align with their own.

Retention and development
It might be relatively easy to attract and employ entry level Gen-Z talent, for example, through apprenticeships, but the key is engaging them and retaining them. They're prepared to work hard, but they're also prepared to leave if an organisation does not live up to their expectations.
The hospitality industry has a reputation of inflexible working, hierarchical organisations, and working all hours. To develop and retain Gen-Z the industry needs to adapt to what is likely to be the future ways of working.

Flexible working patterns
Gen-Z are the generation that strives for the 4-day week. According to research conducted in 2022, burnout and no work life balance was the number 2 reason for leaving a job, with poor pay coming in first. Flexibility is vital when employing Gen-Z.

Relationships
The same research found that strong peer relationships and feeling like part of an organisation were among the top reasons for staying in a job. Gen-Z are far more likely to want to work and remain working for an organisation that values corporate social responsibility.

Moral value
They want to make a difference working somewhere that has a broader purpose. Whether that's environmentally, socially, or both. Gen-Z are not all about the profit.

Career progression
They want to see clear career progression in their work and value honesty and regular feedback. They welcome training and development and are eager to learn. The hospitality sector can capitalise on these desires with apprenticeships, and gain an additional 1.4 billion pounds in revenue by employing apprentices. Apprentices also fill the employment gap. As a risk averse generation, apprenticeships and training schemes can give Gen-Z the financial security they crave, and a clear and transparent career progression.
Gen-Z wants collaboration and to feel like they make a difference, rather than being a little fish in a big pond. Retaining Gen-Z employees means treating them as individuals and valuing their input.

Eager to learn
They are also a highly creative generation, and they value new experiences. Because of this they welcome cross training across different departments, properties, and locations. Not only does this help you retain them, but it also gives you a well-rounded employee with a strong understanding of your business.

To sum up, Gen-Z has a lot to offer the hospitality industry. In order to benefit from what they offer, the industry might need to adapt to meet what Gen-Z demand from a job and an organisation; Flexibility, individuality, progression, honesty, and a greater purpose.

---

At Classeq, we are passionate about the growth and success of the hospitality sector. That's why we are committed to providing you with content that explores every juncture of the hospitality journey from the distribution of catering equipment right through to the patron's plate.


If there is a topic you'd like us to explore further, do let us know. Otherwise, view our full content library here, or speak to a member of the team today . Whether it's a new machine you need, or technical support, our team is ready to assist.

---

External sources
The Wall Street Journal
6 things Gen Z want from their next job
Gen Z: The workers who want it all