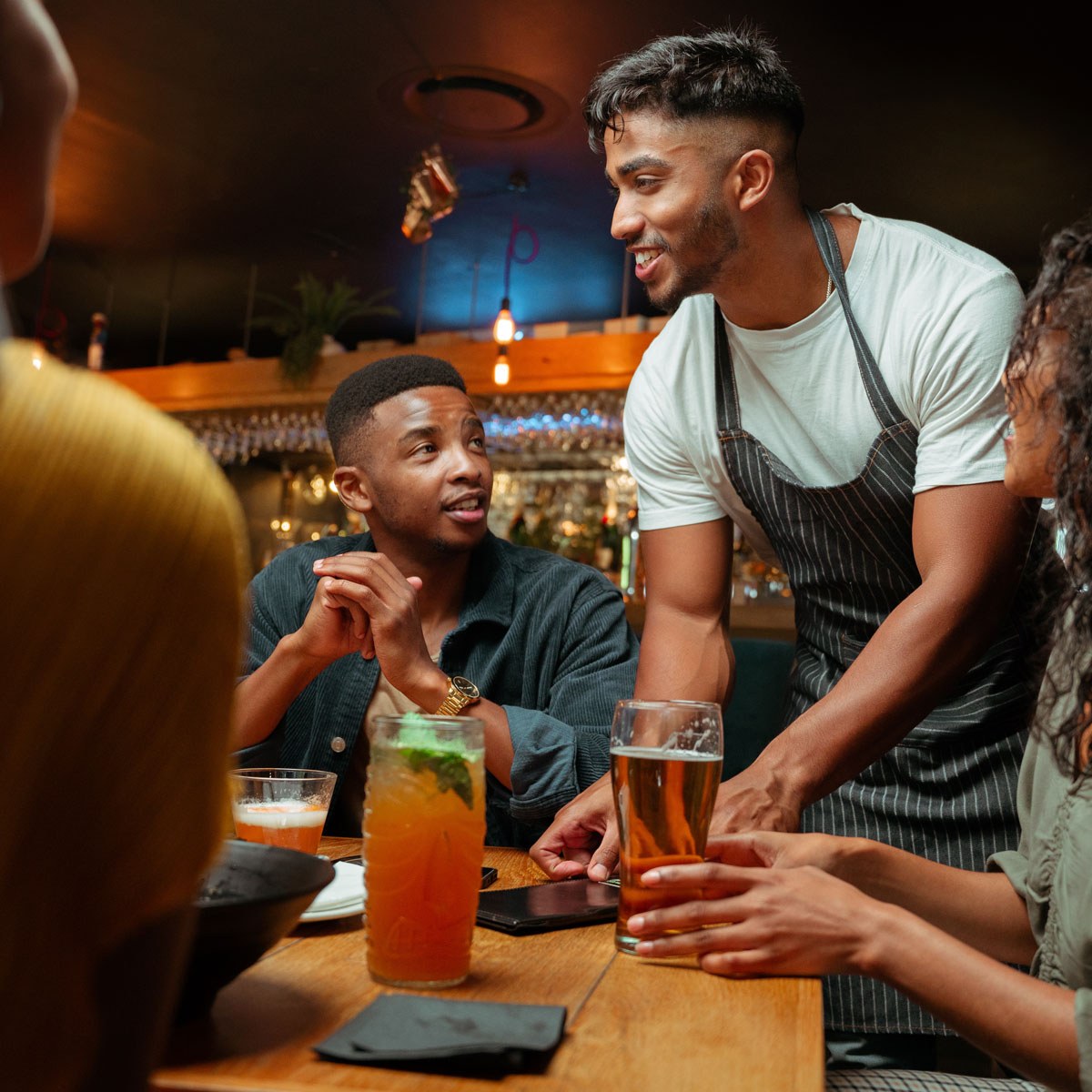 What customers want from customer service
As customer expectations continue to evolve and the modern-day customer grows even more discerning, hospitality groups are racing to keep up with the latest customer service trends and expectations.
Since the increase in personalisation, speed of delivery services and increasing menu options, greater expectations are being placed on front of house teams.

But this is not necessarily a bad thing. There is now an opportunity to embrace this new wave of more discerning customers and take hospitality service to new heights. Hospitality leaders know the impact of customer service on a business' success. The staff working in your business are central to the overall experience of a customer. So understanding customer expectations is the key to elevating your business above competitors.

Even more recent statistics show that 59% of customers now care more about customers' experience post-COVID than before.

So, in this blog, we will look at which areas are key in customers' expectations from customer service for hospitality groups and franchises.

Attention to detail
Customers are coming to expect a greater understanding of their needs which precedes a greater attention to detail. For example, desirable substitutes for allergy sufferers, vegan and vegetarian alternatives, and menus with locally sourced ingredients.

Placing a greater emphasis on these finer details is sure to attract customers in larger numbers as the customer of the future becomes more concerned with detail in not just their food and beverage orders, but also the environment, and experience.

Smaller details can greatly impact a customer's perception and experience of quality. For example, at one establishment, meat described as 'farmed' was consumed less and assumed to be of a lesser quality. Similarly, a study has shown that when two identical wines were consumed, customers believed the more expensive one tasted better. This is interesting since it highlights how the finer details can cause a direct impact on the enjoyment of the experience.

Customer service has a part to play here too of course. The quality of the service should always reflect the quality of the products. So, the language used by front of house teams to describe particular items can be incredibly important, as can other visual aspects such as branded uniforms.

Friendly and accommodating
In a challenging economic environment, many businesses have chosen to focus their efforts on cost efficiency and productivity. In many other industries, this means staff who are rushed off their feet, overworked and underpaid; with old fashioned customer service long gone. But this is where hospitality can shine.
The hospitality industry was built on the concept of great customer service. Being catered to by friendly and accommodating staff is something that customers still respect and appreciate when experiencing our industry. Of course, this brings us back to the perennial challenges, how do we find and retain great staff[3] ? Humans are a crucial element of hospitality customer service, despite the advent of robots and contactless delivery.
The great news is that it doesn't cost much to be friendly and accommodating to your customers, it simply comes down to creating a welcoming culture and environment where employees feel valued and motivated. By ensuring staff's wellbeing is taken care of, and an organisation's values are aligned with their staff, you are sure to attract and retain motivated and happy employees.
Personalisation
Personalisation will become a key part of customer service as technology seeps into our operations. Technology and the data it affords the industry means there is no excuse to leave personalisation out of your customer service strategy. Traditionally, personalisation in hospitality would be something as simple as remembering a regular drink or favourite table, but this can be difficult for larger hospitality groups who see higher footfall and more people day to day. So, it can be a challenge for larger customer service teams to compete with their smaller and independent neighbours. However, personalisation can still be practised by adapting service to suit the needs of an individual or party.

Personalisation can be embraced through multiple different channels outside of customer service too. Online communications, loyalty cards, invectives and birthday discounts for regular visitors allow you to personalise the experience using automation and email or SMS channels.

Human empathy and inclusivity
When a family arrives with young children, they can expect to be seated with adequate space for a highchair and pushchair. A disabled customer arrives in a wheelchair, and they can expect disabled access to the restaurant as well as an accessible bathroom.

Seeing our customers as humans with individual needs and requirements is sure to become a more important aspect of customer service. Generation Z have a huge part to play in this. Technology makes it easy for people to become numbers, which could explain why Gen Z are so vocal about their preference for human interaction, as customers and employees.

Happy and satisfied customers are more likely to return to your establishment, but they're also more likely to recommend you to peers, write great reviews, and help you attract more customers into your establishment. As the new year approaches, hospitality groups should prioritise their customers service strategy, taking into account customers preferences and perceptions of the business.



At Classeq, we are passionate about the growth and success of the hospitality sector. That's why we are committed to providing you with content that explores every juncture of the hospitality journey from the distribution of catering equipment right through to the patron's plate.

If there is a topic you'd like us to explore further, do let us know. Otherwise, view our full content library here, or speak to a member of the team today . Whether it's a new machine you need, or technical support, our team is ready to assist.

External sources
1. National Library of Medicine
2. Hospitality Net
3. LinkedIn